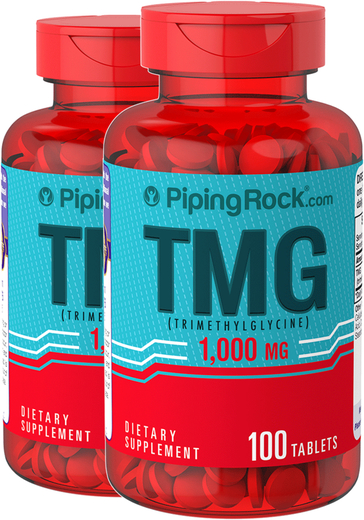 Chwilowo niedostępny
Wkrótce sprawdź ponownie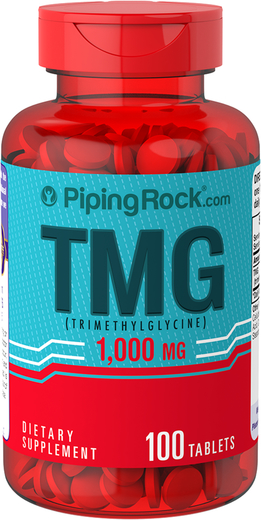 Chwilowo niedostępny
Wkrótce sprawdź ponownie
Trimethylglycine, or TMG, is naturally found in the body and acts as a methyl donor. Sourced from betaine anhydrous, TMG may:
Read more about Trimethylglycine
What is TMG?
To understand trimethylglycine (TMG), it's first important to know the biological process called methylation. This normal process converts nomocysteine, which is a harmful amino acid, into methionine, a beneficial amino acid. It is also required for DNA repair and the production of SAM-e. TMG plays the role of a methyl donor necessary for this process to function properly.**
TMG, sometimes called betaine, also has other responsibilities in the body. It helps to support homocysteine levels already within normal range, which supports cardiovascular health, and promotes liver health by helping with the transport and metabolism of fats in the liver.** This compound was first discovered in beet root juice, and was the first betaine ever identified!
TMG Supplements
Piping Rock's TMG supplements are derived from betaine anhydrous, and deliver 1,000 mg in each easy-to-swallow tablet. Adults take one to six tablets daily with meals for optimal nutritional support.
Directions for Use
Always consult with your trusted healthcare provider prior to adding any dietary supplement to your daily regimen. While there is no set recommended daily allowance for TMG supplements, doses typically range from 500 to 1,000 mg taken with meals. If you are pregnant, nursing or taking any medications, consult your doctor before use. Discontinue use and consult your doctor if any adverse reactions occur.