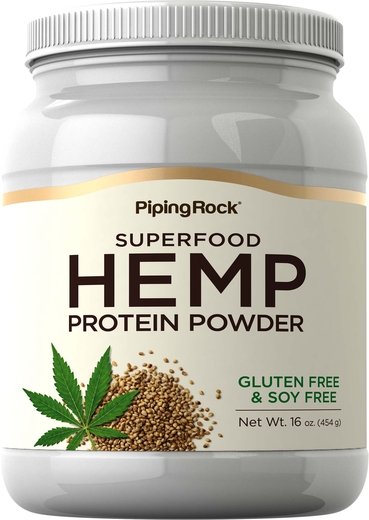 Chwilowo niedostępny
Wkrótce sprawdź ponownie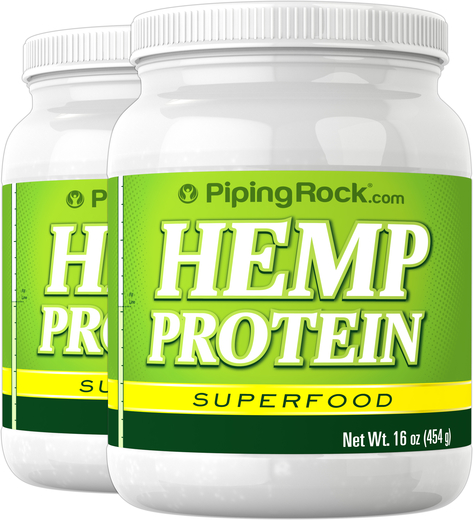 Chwilowo niedostępny
Wkrótce sprawdź ponownie
Derived from the age-old hemp plant, hemp protein:
Contains omega-3 and omega-6 essential fatty acids

Is high in fiber

Ideal for athletes and fitness enthusiasts following a vegan diet
Read more about Hemp Protein
What is Hemp Protein?
Hemp protein comes from grinding the tiny, nutrient-rich seeds of the hemp plant. One of the earliest known domesticated plants, hemp has been cultivated for over 12,000 years. The seeds of this plant, with their mild nutty flavor, have made hemp a part of many cuisines that span continents and cultures.
Hemp protein is a natural protein with an impressive nutritional profile, rich in omega-3 and omega-6 essential fatty acids and amino acids. Additionally, hemp protein is high in fiber, it's a great choice for those following a vegan diet.
Hemp Protein Supplements
Piping Rock Hemp Protein supplements are derived from cold-pressed hemp seeds and available in powder.
Directions For Use
Always consult with your trusted healthcare provider prior to adding any supplement to your regimen. There is no set recommended daily allowance for Hemp Protein supplements. Refer to individual label directions for more information.