Wyciąg z nasion grejpfruta
(3)
WYPRZEDAŻ KOŃCZY SIĘ ZA
-

Dni

-

Godz.

-

Minimum:

-

Sek.
40%
OBNIŻKA
WYPRZEDAŻ KOŃCZY SIĘ ZA
-

Dni

-

Godz.

-

Minimum:

-

Sek.
40%
OBNIŻKA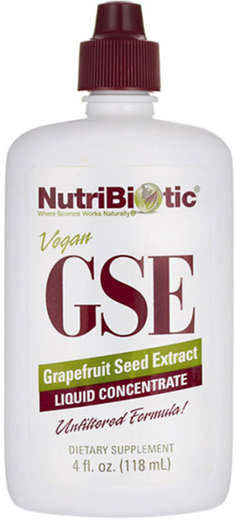 Originally referred to as the "forbidden fruit" of Barbados, grapefruit is a versatile fruit that grows on the subtropical tree. Grapefruit extract:
Is derived from the seeds of the plant

Is used to support overall well-being**

Contains compounds for immune support**
Read more about Grapefruit Seed Extract
What is Grapefruit Seed?
The grapefruit is a subtropical citrus tree originating from Barbados. The grapefruit tree is a result of an accidental cross between two species, making it a hybrid of the sweet orange and pomelo. Originally discovered in 1750, it was referred to as the "forbidden fruit" of Barbados. Since then, the fruit has become popular and known for its versatility.
All parts of the grapefruit can be used for different reasons. Its fruit is often consumed for its tangy sour and semi-sweetness. Its rind its used to create the aromatic essential oil. Its seeds, however, are used to create grapefruit seed extract which has been used as a supplement to help support overall wellness.**
Grapefruit Seed Supplements
Grapefruit Seed has been used in herbal wellness practices for centuries and are available in capsules, tablets, liquid extracts, and as a whole herb. Piping Rock Grapefruit Seed Extract supplements are available in quick-release capsules for optimal absorption.
Directions For Use
Always consult with your trusted healthcare provider prior to adding any supplement to your regimen. There is no set recommended daily allowance for Grapefruit Seed Extract supplements. Refer to individual label directions for more information.