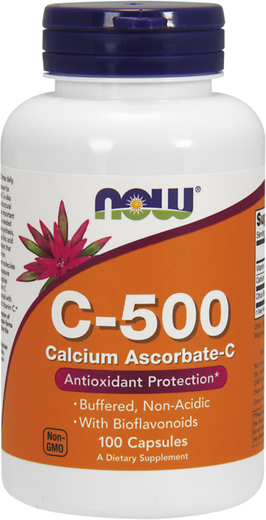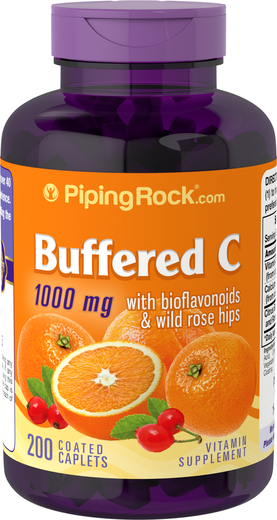 Calcium ascorbate is a mineral salt of Vitamin C. Calcium ascorbate:
Is manufactured by combining ascorbic acid (Vitamin C) with Calcium carbonate.
Is less acidic than regular vitamin C.
Promotes overall wellness.**
Read more about Calcium Ascorbate
What is Calcium Ascorbate?
Calcium ascorbate is a compound and mineral salt of ascorbic acid. Ascorbic acid, commonly known as vitamin C, can be manufactured into multiple mineral salts. By combining ascorbic acid with calcium carbonate, it creates calcium ascorbate which is also referred to as "buffered" Vitamin C. Buffered vitamin C is often less or non-acidic and can be gentle on the stomach for those that might have sensitivities.**
Calcium ascorbate is very popular for supplementation. Many people are looking for extra sources of calcium on a daily basis in addition to taking their vitamin C, making it the perfect choice.
Calcium Ascorbate Supplements
Piping Rock is proud to offer Calcium Ascorbate supplements in coated caplets that deliver 1,000 mg of vitamin C from calcium ascorbate per serving plus the added benefits of our citrus bioflavonoid complex.
Directions for Use
Always consult with your trusted healthcare professional prior to adding and dietary supplement to your daily regimen. The typically recommended daily allowance of vitamin C ranges between 75 to 400 mg per day for general wellness support.** Refer to individual labeling for more directions. If you are pregnant, nursing or taking any medications, consult your doctor before use. If any adverse reactions occur, immediately stop using this product and consult your doctor.