Olejek o zapachu bergamotki i mięty
(2)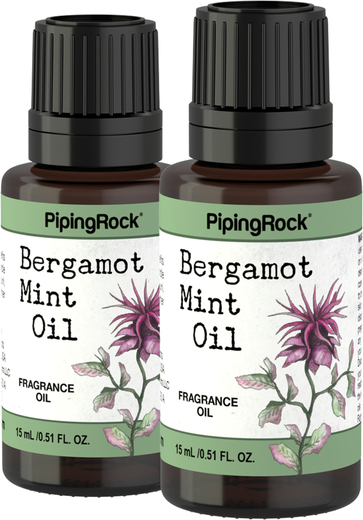 Floral and sweet with a burst of fresh citrus, bergamot mint is a unique and wonderful fragrance oil! This oil is great in:
Spring and summertime themed projects.

Adding a unique and complex scent to fragrance blends.

Creating candles, potpourri, body products, & more!
Read more about Bergamot Mint Fragrance Oil
What is Bergamot Mint?
Also known as lemon mint, bergamot mint (Mentha citrate) is a unique member of the mint family thanks to its delightfully citrusy aroma. This perennial herb can reach a height of 1 foot, and its purple tops can be found dancing alongside British roadways in the spring and summer.
Many people recognize bergamot mint as a flavoring agent for lemonade and sweet tea. Farmers have historically used the herb in their granaries, utilizing its strong scent to help keep pests from entering. However, it's the perfume industry that has long treasured its delightful scent, which can be found gracing everything from perfumes to cosmetics, bath products, and more!
Bergamot Mint Fragrance Oil
Bergamot mint fragrance oil is a delightful addition to any craft-lovers fragrance collection. Its scent is sweet and floral with bright bursts of citrus, and for many it is a reminder of homemade lemonade and fields of lavender. This scent is wonderful on its own, but also adds a unique touch to floral fragrance blends.
Directions for Use
Piping Rock's top-quality fragrance oils mimic the natural scent of plants, flowers, and other favorite aromas. Use fragrance oil in any DIY project that could use a strong, deep burst of fragrance, such as in making perfume, candles, soaps, body products, potpourri, and more! Fragrance oils can also be used in diffusers as you would with essential oils.